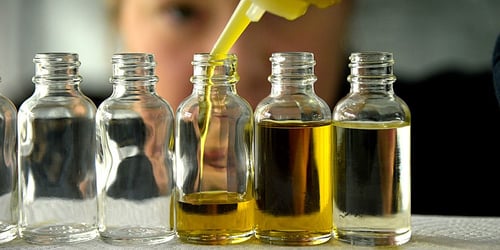 The production of hemp-based cannabidiol (CBD) oil has exploded globally over the past several years. Hemp-based CBD is taking on countless form factors, from topical treatments to edibles and beverages.
There are also countless methods of extracting CBD oil from hemp plants, with the most common being ethanol, supercritical CO2, and hydrocarbon.
All extraction processes present unique pumping challenges, such as extremely low temperatures, combustible, viscous, and solids-laden fluids. Whether you're a large-scale producer, small-scale lab, equipment maker, or consultant, you need a resource you can trust to provide the right pump for your application.
Since 1983, Versamatic has set the standard of performance for AODD pumps. Our AODD pump portfolio is broad and versatile, providing quick solutions that work perfectly for hemp-based CBD oil extraction, as well as post-recovery and filtration systems.
From pump sizing and material selection to safety and certifications, we are ready to help. We have service teams to help before, during, and after the sale to ensure safety and satisfaction.